At South Cherokee Chiropractic, we are passionate about bringing health to as many people as possible. We will appreciate, educate, and love everyone who comes into our office to positively affect their ideas and beliefs about the health and long-term wellness benefits of chiropractic. 
We believe that everyone deserves health care that treats them as a whole person; so we listen to your concerns, identify your needs and design a treatment plan based on your condition. Unlike traditional medicine, we do not rely on medications and surgical interventions to treat our patient's conditions.
We take a more natural approach, using manipulation of the spine, soft tissue, and joints to realign the musculoskeletal system. 
Our goal is to achieve and maintain a state of wellness for each patient. Treatments for neck pain, low back pain, and other musculoskeletal conditions may include adjustments, cupping, postural correction, rehabilitative exercises, instrument-assisted soft tissue therapy, and Kinesio-taping.
Feel relief from pain today! Our chiropractic care has helped thousands of people recover from pain and injury.
Get checked after an injury today! The longer you wait, the worse conditions can become. Start feeling better today.
Some insurance companies may cover your chiropractic costs. We will file insurance claims and verify your benefits.
Our chiropractic care offers affordable plans to fit all patients in case insurance has a limit on care.
Looking For A Chiropractor in Marietta or Woodstock GA?
Suffer from pain? Need to find relief from stress, injury, and lethargy? If so, there is only one proven solution for you – the experienced chiropractic services from your trusted South Cherokee Chiropractic!
South Cherokee Chiropractic wants to help you rise to a new level of health! Whether you are looking for relief from pain, optimal body function, or excellent performance, we can bring out the best in you! Located on the Marietta/ Woodstock border and proudly serving the surrounding communities, South Cherokee Chiropractic's top priority is dedicating time and effort to help you achieve your health and wellness objectives.
Dr.Ryan, D.C. combines skill and proficient knowledge in order to help patients of all walks of life accomplish their ideal physical and mental health.
At South Cherokee Chiropractic, we are here to accurately and efficiently determine if chiropractic care can help the health problems you may be experiencing. Dr. Ryan, D.C. can help patients of all ages, from infants all the way up to the elderly! It doesn't matter how old or young you are. If you need relief from pain, stop the suffering and make an appointment with us today!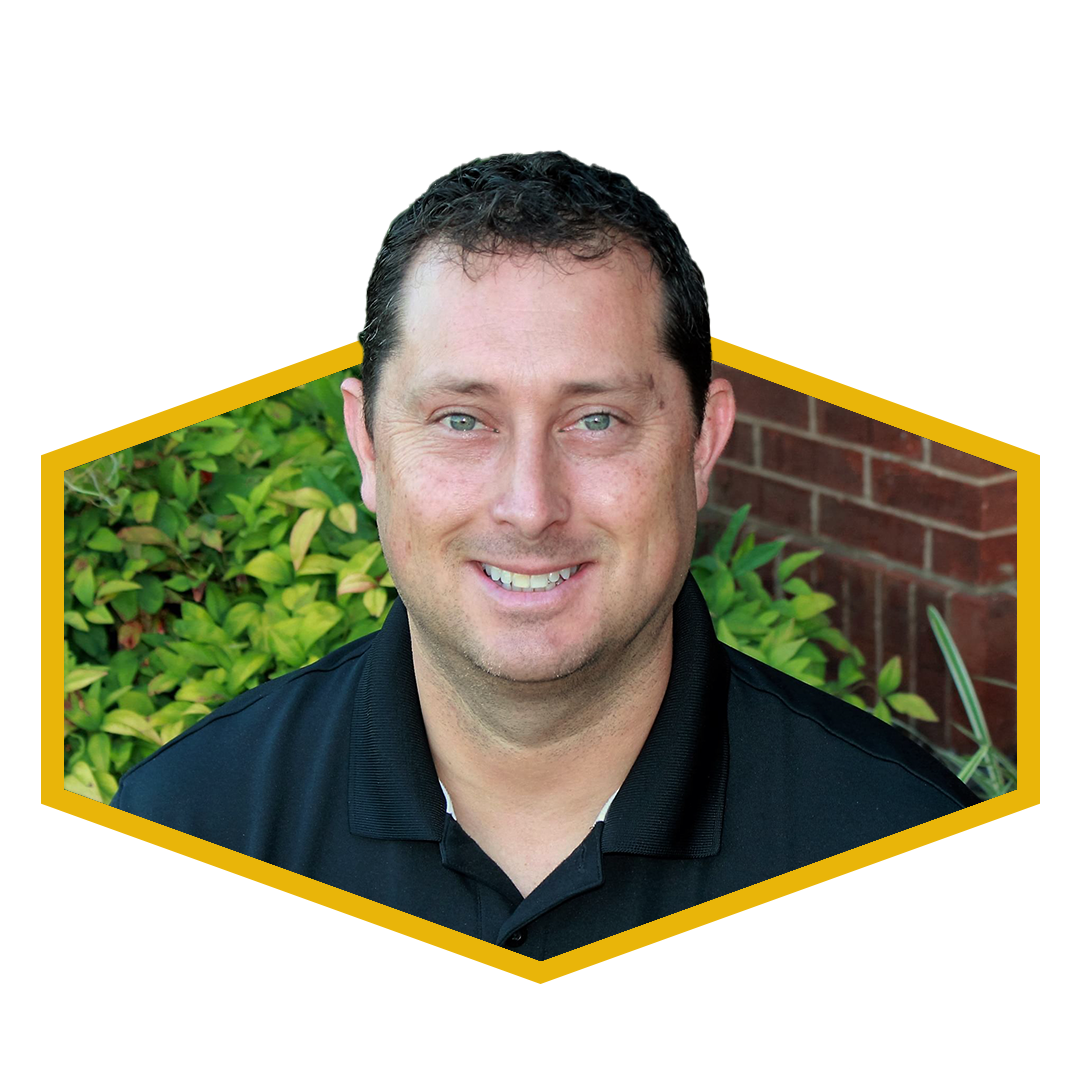 Originally hailing from Colorado with a degree and master's in Computer Science. Ryan Mierzejewski D.C., decided to switch careers to become a chiropractor.
He had developed a desire to help people in his community better their health. Dr. Ryan Mierzejewski received his doctor of chiropractic degree from Life University in Marietta, Georgia.
Quickly finding that he couldn't get enough of the Southeast, he settled down in Woodstock shortly after completing his education. He has been serving Cobb and Cherokee County as a Chiropractor since 2015.
Dr. Ryan utilizes a variety of treatment methods to meet your needs and help you achieve your goals. In addition to alleviating any pain that you may be experiencing, he places a heavy emphasis on identifying the cause of your injury and providing strategies to prevent it from happening again. He provides you with an individualized approach to treating your pain and reaching your goals. Dr. Ryan treats the whole family with Chiropractic care, from Sports/Rehab, Pediatrics, Prenatal and Adults.
Dr. Ryan stays up-to-date with current research and treatment protocols and pursues extensive continuing education to provide the best outcomes for his patients. Growing up in Colorado he spent the majority of his time snowboarding, mountain biking, and climbing in the Colorado backcountry. Dr. Ryan is himself a Weekend Warrior and encourages all ages to "Never Stop Moving." Today he enjoys spending time outdoors with his wife and children and exploring all that Georgia has to offer. He is an active member of the Cherokee County public schools, APEX Junior Development Team, Blankets Creek Composite and Etowah Mountain Biking Teams, Crossfit communities, and Kiwanis of Woodstock.
Meet our newest Doctor of Chiropractic on the South Cherokee Chiropractic team – Jamie Lessard, D.C. Originally from Massachusetts. Dr. Jamie received his Bachelor's degree from Wesleyan College, in North Carolina and received his chiropractic education at Life University in Marietta, Georgia.
Dr. Jamie believes in delivering excellent chiropractic care and is committed to continuous training in the art of adjustment.
He takes an integrative approach to wellness. Whether you have a recent or lingering injury, are looking to perform more efficiently at your sport, or if you just need a "tune-up," Dr. Jamie has the tools and experience to help you feel your best.
He looks at each person as an individual and takes the time to get to know you and the goals you have for yourself. He examines your movement patterns, muscle imbalances, and joint dysfunction to determine the overall picture of why you feel pain or limitations in your spine or extremities.
Through the use of various chiropractic techniques, Diversified Chiropractic Technique, or DCT, Active Release Technique, soft tissue therapy, trigger point release, deep tissue, PNF & PIR stretching/stability recommendations, massage therapy, and nutritional support, he will help you achieve the lasting results you're looking for. 
Advanced Registered Nurse Practitioner
ARNP-C
Vicky Armstrong is an Advanced Registered Nurse Practitioner (ANP) with over 13 years experience as a Family Nurse Practitioner. After completing her ANP from the University of South Alabama, she obtained Nurse Practitioner certification through American Academy of Nurse Practitioners (now American Association of Nurse Practitioners) in 2004.
Vicky developed her interest in Integrative Medicine when she researched and successfully treated her aging dogs with non-pharmaceutical remedies. She continues her pursuit of cutting-edge knowledge and is currently a member of the Institute for Functional Medicine (IFM), working towards certification. IFM's philosophy includes determining the root cause of symptoms while promoting health and wellness from the patient's immune system and other natural sources.
Vicky joins South Cherokee Chiropractic with a wealth of clinical experience. Her previous practice experience includes Cardiology (5+ years), Family Practice/Internal Medicine/Emergency Room (3+ years), and Hospital Medicine (4+ years). She is equipped to help our patients with everything from acute to chronic illness. Her current interests are in balancing adrenal fatigue and thyroid function as well as bioidentical hormone replacement therapies for both men and women. Vicky's passion is to empower her patients with knowledge and information so they can achieve optimal health and well-being.
When not studying or working, Vicky enjoys the outdoors; bicycling, hiking, and running.
Licensed Massage Therapist
Caren Yaffe is a Georgia Licensed Massage Therapist. Caren is a native of Washington, D.C. In the 1990s, Caren relocated to upstate New York. She was diagnosed with fibromyalgia after graduating from SUNY Oswego with a communications degree.
After years of struggling with medications and researching alternative treatments, she developed a passion for massage therapy.
Caren graduated from the Atlanta School of Massage in 2007. For the past 15 years, Caren has collaborated with physicians and other healthcare professionals to create customized care plans for her clients specializing and gaining her certifications in deep tissue, chair massage, medical massage, musculoskeletal rebalancing, neuromuscular therapy, prenatal/postnatal & reflexology.
Caren gives therapeutic massages that are individualized to each person's needs. With her background in kinesiology, orthopedic assessment, and musculoskeletal anatomy she is skilled in deep tissue work and can apply firmly to extremely deep pressure to therapeutic massage. Finding a suitable level of pressure without using excessive force is Caren's ultimate goal while dealing with her clients. She has expertise in dealing with athletes, both professional and amateur, who put a lot of pressure on themselves and want results. She has acquired extensive expertise in joint replacements, plantar fasciitis, sciatica, and frozen shoulder throughout the years.
Caren spends her free time with her family when she is not working with our clients. She has spent the last 20 years residing in the Acworth/Woodstock community. She devotes additional time to volunteering with The Boy Scouts of America because she is passionate about helping the community.
Licensed Massage Therapist
Our Massage Therapist Kelli is a Licensed Massage Therapist in Georgia. She graduated from the Atlanta School of Massage in 2011. She has been practicing massage therapy for the last 11 years, specializing in Neuromuscular, Deep Tissue, Prenatal, Pediatric, Lymphatic Drainage and Sports Massage Therapy. Kelli went on to advance her career in Sports Medicine, and Detoxification Therapies at Bionaturally and the Academy of Natural Health Sciences.
Kelli has worked alongside doctors and holistic health care practitioners for the last 11 years developing specific care plans for her clients.
Kelli is a Rome, Ga native who moved to Canton in 2013 with her husband Cody. Her little family has recently grown with their dog Emmitt and new baby Linc. She is the founder of Kinfolk flower farm in Canton, Ga. Where she designs beautiful gardens for her clients and sells cut flowers throughout the growing season. When she is not working as a massage therapist Kelli enjoys being a new mom and spending time in the garden.